September 25! Tiny Shoulders kicks off the show with music at 7:30. Then seven true stories on the theme PLEASURE.
The show is FREE; donations are welcome. They go to the performers and, this month, to local non-profit Healthy Schools Campaign.
Tiny Shoulders is a folk duo based in Chicago, Il. and consists of Travis Cook (guitar, vocals) and Leigh Yenrick (vocals, percussion). They do not care for pigeons. They have big dreams, but such tiny shoulders.
Sarah Bowden is a teaching artist, whose plays have been produced in Chicago, New York, Philadelphia, Toronto, and Stockholm. Her work has been developed and presented by the Greenhouse Theatre Center, MPAACT, The Arc Theatre, the Pittsburgh Irish & Classical Theatre, the Nylon Fusion Theatre, Monkeyman Productions, Southern Illinois University, and Ohio University.
Murphy Row is a former stand -up comedian and professional MC who gave up the glorious life of self hate and shallow laughs to pursue a deeper meaning in his art. Murphy is an accomplished story teller and performer who loves to delve into his own history and find beauty and meaning in the ridiculous, painful and even mundane experiences of life. His work can be found as a contributing writer at DrinkersWithWritingProblems.com.
By day, Elizabeth works to make the world a more diverse and inclusive place. By night, Elizabeth can be found tearing up the stage with her vintage dance troupe, The Galaxie Girls, or spinning the music to make you move at Bluetopia.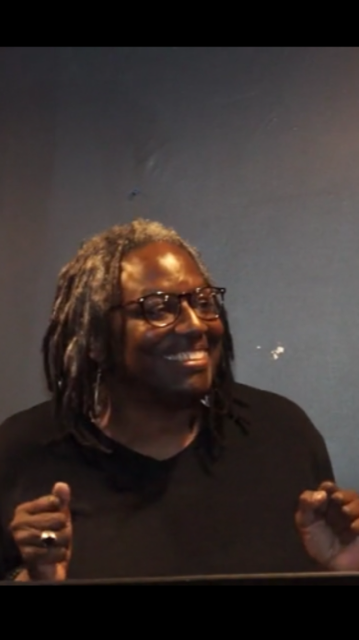 Phyllis Porché is a writer, teacher, and storyteller. She's from the south side of Chicago and never leaves the house without wearing earrings.
Abby is a very opinionated person who wants everyone to be happy. She likes to simplify things that overwhelm other people and help make sense of the craziness of general life. She's trying to become the next Dear Abby with her YouTube channel, Ask Abby Dryer, and has started talking about how to communicate in a #metoo world.
Megan Grandstaff is an avid seamstress and knitter who has called Chicago home for ten years. She started writing her stories down after the 2016 election, and she hasn't been able to shut up since.
Before he was thirteen, Andrew Rostan realized he wanted to spend his life telling stories after getting obsessed with books, movies, and LucasArts computer games (Monkey Island Forever!). He learned how to write by honing his craft at Emerson College and put that knowledge to excellent use in his graphic novel An Elegy for Amelia Johnson, which USA Today named one of the best comics of 2011. Andrew moved around the country before putting down roots in Chicago. When not haunting the Music Box Theater, independent bookstores, Scottish pubs, and phone banking for midterm candidates, he is hard at work on several projects, including his first novel. His comic book memoir about his experience as a five-time Jeopardy! champion, Form of a Question will be in stores everywhere on November 20. He will talk about pop culture until you want him to shut up.