The theme is "Reality!" String Figures kicks it off with music at 7:30 on Tuesday, July 31. Then, six true stories by a curated set of readers.
The show is free, but this month, all donations go to Hope for the Day and the performers.
AND, Flat & Point will be at On Tour Brewing with BBQ starting at 6!
Chicago jazz punks String Figures make music by and for mentally ill queers. Drawing influence from both jazz and the DIY punk scene, String Figures is equal parts upbeat and dark. String Figures will be on tour across the Midwest August 1-7.
Jade J. Maze is a singer, composer, and educator that transplanted from the West Coast to Chicago in 1994. She received the 2016 Clementine Skinner award for her contributions as a singer and educator to the music culture in Chicago. Her debut memoir Walk Until Sunrise is described as "An honest, unflinching, tightly crafted look at the life of a teen runaway--from the inside. A stunning memoir of loss and redemption."--The BookLife Prize
Lauren is a mom of two young girls, a wife, a bleeding heart, and an entrepreneur lacking follow-through. She loves working with her hands and is desperately trying to pass on her love of building to her toddler who currently just wants to hammer once or twice. Lauren tries to become an expert at everything she does and has figured out that being a good listener, especially when people aren't expecting her to be, is the best way for her to learn.
Anne Johnsos is a journalist-turned-humorist who wrote a book about the shit her kids said. It's called "POTTY-MOUTHED: Big Thoughts from Little Brains," and it proves that kids are asshats.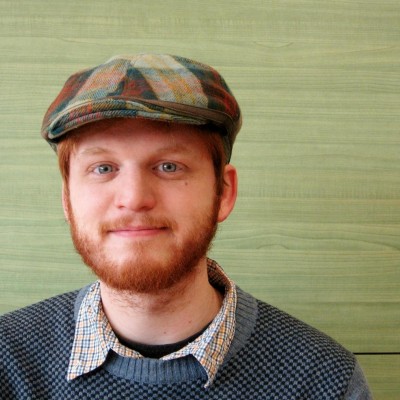 Chris Walsh is a software engineer in Chicago. He has a dog who mostly obeys him and a robot phone that's biding its time.
Abby Dryer is kind of the coolest person ever. When she's not solving problems or saving companies, she's being the dopest purple-haired, petticoat and sparkly-shoes wearing friend that anyone could want. And on top of that she's a blues dancer, aikido student, knitting prodigy, and master of the "do you REALLY wanna do that" eyebrow.
KellyAnn Corcoran was the founding Artistic Director of Dolphinback Theatre Company and Served as Artistic Director for Center Theater. She has been writing, directing, acting and solo performing in Chicago for over 20 years. Recently she, with Prop Theater produced and performed "Hillary! The Musical". Her latest solo piece Sink or Swim went up in This year's Rhinofest. She is currently working on a collection of biographical essays for publication. KellyAnn sits on the board of the social justice Theater Company, Still Point Theatre Collective which is about to turn 30 and, this Fall, will be directing their new touring show on Human Trafficking. She's the mom of four homeschooled kids from six to 14 and is deeply grateful to Duly Noted for this opportunity and the chance to perform her work somewhere they aren't allowed to come.