Here's the June line-up! Henry Geraghty kicks the show off with music at 7:30 p.m. on Tuesday, June 26. Readers follow; all stories are on the theme LOSS this month!
Let us know if you can make it! The show is FREE at On Tour Brewing. Donations go to performers and Center on Halsted this month!
Henry Geraghty is a singer/songwriter based in Chicago. Inspired by artists like Arthur Russell, (Sandy) Alex G, and Andrew Bird, Henry writes indie-folk music that feels haunting, cathartic, and sincere. Henry's songs often implement live loops and other sound processing effects to create soundscapes--sometimes ambient, sometimes rhythmic and melodic--as a surreal accompaniment to his singing and guitar playing.
KellyAnn Corcoran is a proud Webco Alum. She has been acting, directing, writing and performing in Chicago since she founded Dolphinback Theatre Company in 1992. Most recently, she produced and performed "Hillary! The Musical" and "Sink or Swim", both in Rhinofest at Prop Thtr.
Ulupi Bodiwala graduated from UIC with a degree in English and a concentration in Creative Writing in 2014. Currently, she is a copyeditor at a direct mail marketing agency. When not writing, she likes to travel.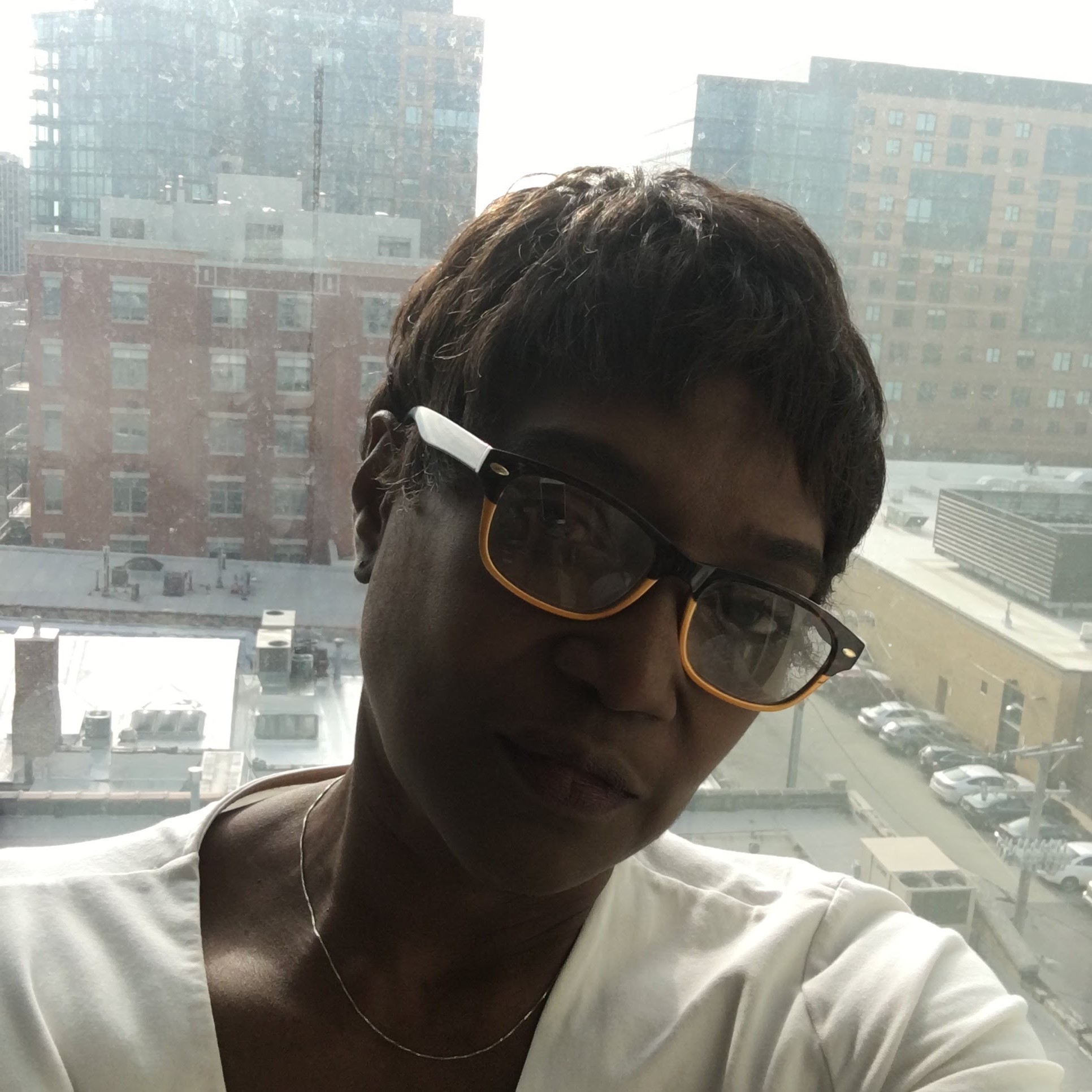 Locally sourced.
Grew up in a large family on the real Southside of Chicago.
Graduate of Whitney Young H.S. Go Dolphins!
Globally positioned.
Lived in Paris but still can't speak French. Likes to travel the US in trains.
Abraham Lincoln enthusiast. Can tell you exactly how many words are in the Gettysburg address.
Elected by Sonny and Tony, two crazy tabby cats, to feed and love them.
Thinks Google is your friend and Ebay, definitely, is not.
An author, activist, actor, and artist.
Who might spend a Friday night bailing Grandma out of jail, if she can get that irksome ankle monitoring device off her leg, again.
Mindy Watters, a Northwest Chicago burbs native, has been a city dweller for the past 14 years where she currently resides in Albany Park with her husband, Alex. When not at her 9-5 Marketing gig at an Executive Search/Leadership Advisory firm, she can often be found at a brewery, a Pure Barre class, a concert, dining out or lounging at home. A huge dog-lover, she's hoping to adopt a dog sometime within the next year. Fun fact, the dinner club she started is having its 10-year anniversary later this year.
Janki Mody is a pregnancy loss and women's infertility advocate. She is an educator, writer and the mother of two very energetic boys with long eyelashes. She is grateful to be provided with this opportunity to shine a light on an issue so many women face.
Megan Grandstaff is an avid seamstress and knitter who has called Chicago home for ten years. She started writing her stories down after the 2016 election, and she hasn't been able to shut up since.
Travis J Cook is a novelist and playwright living in Chicago. While this is his Live Lit debut in Chicago proper, he has previously written for such publications as The Addison Recorder, Outloud Culture, and ChicagoMusic.com. He is also one-half of the band Tiny Shoulders, and is currently seeking representation for his first novel, Amazing Grace. His favorite things include baseball, the Counting Crows, and Lord of the Rings.