Duly Noted is back at On Tour Brewing on Tuesday, May 29 with seven readers sharing true stories on the theme HEROES. The show is FREE but donations will be taken for Open Books!
Let us know if you can make it!
Sean Wilson is a Chicago based musician with a bad case of GAS: Gear Acquisition Syndrome. With the gadgets and gizmos he has acquired over the years he intertwines different musical elements to create textured soundscapes. He thinks Duly Noted is a wonderful series and is grateful to be a part of it.
nicolle neulist writes about horse racing. They write race charts at Hawthorne Race Course and Arlington Racecourse, and have also written for Thoroughbred Insider, The Tournament Edge, Brisnet, TwinSpires, and Equestricon. Read nicolle's work at blinkers-off.com, and follow them on Twitter and Instagram at @rogueclown.
Sam Pink is the author of Garbage Times/White Ibis which is out now from Soft Skull Press. He lives in Chicago and sells paintings.
Abby Dryer is kind of the coolest person ever. When she's not solving problems or saving companies, she's being the dopest purple-haired, petticoat and sparkly-shoes wearing friend that anyone could want. And on top of that she's a blues dancer, aikido student, knitting prodigy, and master of the "do you REALLY wanna do that" eyebrow.
Paul Teodo is a retired healthcare exec and long time Chicagoan. His first novel Pastaman is a gritty coming of age story of a troubled young man growing up on Chicago's south side and his quest for redemption.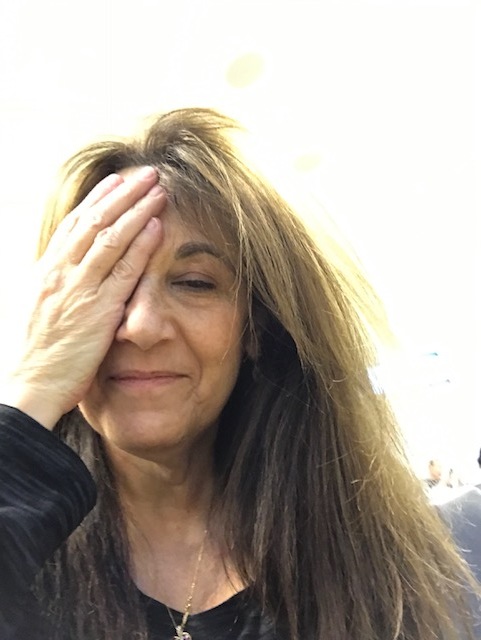 Suzanne Faber is 60 years old and no longer cares if she loses 10 pounds.
Anne Abel moved from Philadelphia to Chicago for four months in January, 2016 when her husband, Andy, was a visiting professor at The University of Chicago. She discovered this thing called "storytelling." Andy has been commuting from Philadelphia to Chicago ever since.
Mikala writes stuff and she likes brevity.