Meet the storytellers for February's show, "Secrets."
They'll be at On Tour Brewing Tuesday, February 27. Music kicks off the show at 7:30, storytellers start shortly thereafter. The show is FREE, but donations will be taken for Chicago Foundation for Women and the performers.
Hi! I'm Meghan. Professionally, I am a UX/UI designer, but I also enjoy trying all sorts of mediums to keep creativity flowing. I love music and cats. I like to read, and have a new appreciation for writing since I started my blog, "Meg's For the Record" a few years ago.
Paul Barile is a writer/actor working and playing in Chicago. His debut novel My Brother's Hands (Lexographic Press) is out now. His audio-book Chasing Happy (Mint 400 Records) is available wherever fine mp3s are sold. His comic book The Summit of Justice will be out February 24, 2018.
His poetry blog is thepoemguy.wordpress.com. In his spare time he writes.
-J. is an occasional playwright, dramaturg, and tabletop game writer/designer/runner with a background in speech and performance studies. He is also in possession of a very silly mustache. Connect with him on Twitter and Instagram at @dashjperiod.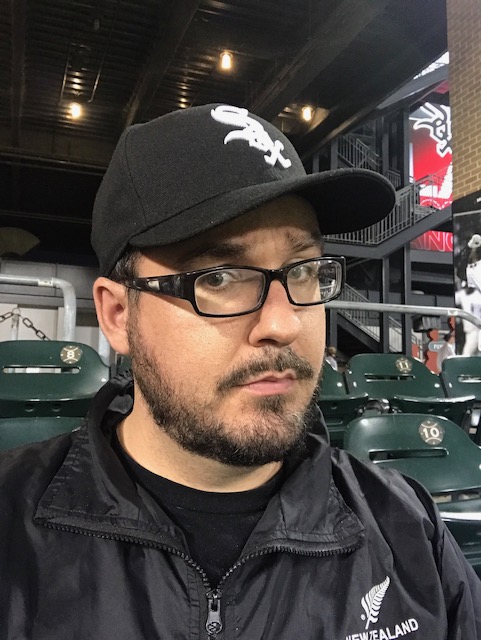 Travis J Cook is a novelist and playwright living in Chicago. While this is his Live Lit debut in Chicago proper, he has previously written for such publications as The Addison Recorder, Outloud Culture, and ChicagoMusic.com. He is also one-half of the band Tiny Shoulders, and is currently seeking representation for his first novel, Amazing Grace. His favorite things include baseball, the Counting Crows, and Lord of the Rings.
Before he was thirteen, Andrew Rostan realized he wanted to spend his life telling stories after getting obsessed with books, movies, and LucasArts computer games (Monkey Island Forever!). He learned how to write by honing his craft at Emerson College and put that knowledge to excellent use in his graphic novel An Elegy for Amelia Johnson, which USA Today named one of the best comics of 2011. Andrew moved around the country before putting down roots in Chicago. When not haunting the Music Box Theater, independent bookstores, Scottish pubs, and phone banking for midterm candidates, he is hard at work on several projects, including his first novel and a comic book memoir about his experience as a five-time Jeopardy! champion. He will talk about pop culture until you want him to shut up.