October 30 at On Tour Brewing! JJ Maze kicks of the show at 7:30, followed up six true stories on the theme HOPE.
The show is FREE but donations are taken. They benefit performers and local charity SocialWorks.
Jade J. Maze is a singer, composer, and educator that transplanted from the West Coast to Chicago in 1994. Her voice crosses many genres. Jade's debut memoir Walk Until Sunrise is described as " A stunning memoir of loss and redemption." It is currently a semifinalist in the BookLife Prize competition and a finalist in the Golden Aster Book World Literary Prize.
Joining Jade is Chicago's own Buddy Fambro, a guitarist and composer of note. The single "One Flew" off his Cd Purpose receives national airplay. You can hear both Buddy and Jade on their CD Duo.
Randy Kim is a queer Southeast Asian-American from the Chicagoland area, born to parents that were former refugees (my dad from Cambodia, and my mom from Vietnam). He currently serves as a board member with the National Cambodian Heritage Museum. Follow him on social media @Randall_Kimball
Matthew J. Lipman is a Chicago based actor – writer – storyteller and philosopher (with a degree to prove the last one). Life is about gathering stories and its meaning can be found in the sharing of them. He is thrilled to be living in a time where people have the courage to question. That which defines us need not pay the bills. Connect with him @LikeAWetCat
Patrick Curtin is a Chicago native that incorporates storytelling as a celebrant for weddings, memorials and other moments in life that should be celebrated. Patrick has shared stories at the Irish American Heritage Center, Steppenwolf, Second City and the Goodman Theater.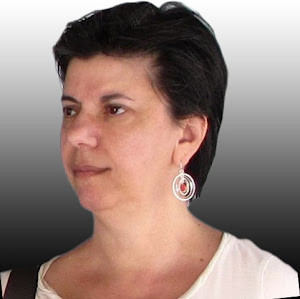 Beatriz Badikian-Gartler was born Buenos Aires, Argentina, and has lived in the Chicago area for over forty years. Badikian-Gartler holds a Ph.D. in English from the University of Illinois at Chicago and teaches at various institutions of higher learning in Chicago. Her second full length collection, Mapmaker Revisited: New and Selected Poems, was published in 1999 from Gladsome Books in Chicago. Her first novel Old Gloves – A 20th Century Saga was published in 2005 by Fractal Edge Press in Chicago.
Stephanie is an artist, cosplayer, and maker of things. She's a huge nerd, and she's at her best when she's learning something new, or creating something with her bare hands.
Paul Barile is a writer/actor working and playing in Chicago. His debut novel "My Brother's Hands" (Lexographic Press) is out now. His audio-book "Chasing Happy" (Mint 400 Records) is available wherever fine mp3s are sold. His comic book "The Summit of Justice" will be out February 24, 2018.
His poetry blog is thepoemguy.wordpress.com. In his spare time he writes.